What We Do
Move Train Thrive. Our philosophy is right in our name. Move your body; commit to training; thrive. Whether you want an experienced Personal Trainer or a fun group of friends, Move Train Thrive fitness classes will keep you active, engaged, and thriving!
Our goal is to keep it simple for you, so we bring the boutique fitness studio experience to Kalamazoo, MI. Move Train Thrive makes it easy to get the individual attention you need to reach your personal goals. We know that fitness is about more than heart rates and muscle mass. Our gym offers whole-person wellness opportunities, including
Personal training sessions
Small group training
Large group training
Youth fitness programs
Beginner yoga classes
Total body conditioning
We know you've tried other fitness gyms and you've been just another face in a large crowd. Move Train Thrive provides an intimate setting, personal fitness training, and a sense of belonging that you just can't get at any other gym.
Visit our Class Schedule to choose a session today! Let the experts at Move Train Thrive guide you and show you just how far you can go.
To stay up-to-date with Move Train Thrive Fitness Studio, follow us on Facebook or Instagram or visit our Home page to view recent updates!
Who We Are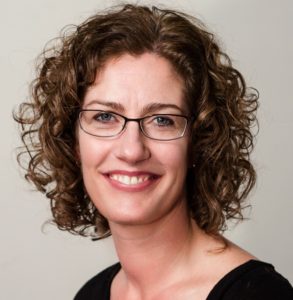 Melissa Anderson
Owner
Certified Personal Trainer
Melissa has been athletic her entire life, although it wasn't until she became a mother of twin boys that she realized she needed to get serious about her health and fitness. Now, Melissa has an AFAA Certification in Personal Training and Group Fitness, as well as certified in Yogafit and Pilates.
She began just like you: by taking group classes at a gym. She discovered she not only enjoyed the exercise, but that she had a gift for motivating others to want to improve their own healthy living habits. Move Train Thrive is the result of years of training, dreaming, and developing a fitness philosophy that  encompasses all ages, fitness levels, and goals.