What We Do
Move Train Thrive. Our philosophy is right in our name. Move your body; commit to training; thrive. Whether you want an experienced Personal Trainer or a fun group of friends, Move Train Thrive fitness classes will keep you active, engaged, and thriving!
Our goal is to keep it simple for you, so we bring the boutique fitness studio experience to Kalamazoo, MI. Move Train Thrive makes it easy to get the individual attention you need to reach your personal goals. We know that fitness is about more than heart rates and muscle mass. Our gym offers whole-person wellness opportunities, including
Personal training sessions
Small group training
Large group training
Youth fitness programs
Beginner yoga classes
Total body conditioning
Pop Pilates
Kids Yoga
Kids Dance Fitness
We know you've tried other fitness gyms and you've been just another face in a large crowd. Move Train Thrive provides an intimate setting, personal fitness training, and a sense of belonging that you just can't get at any other gym.
Visit our Class Schedule to choose a session today! Let the experts at Move Train Thrive guide you and show you just how far you can go.
To stay up-to-date with Move Train Thrive Fitness Studio, follow us on Facebook or Instagram or visit our Home page to view recent updates!
Who We Are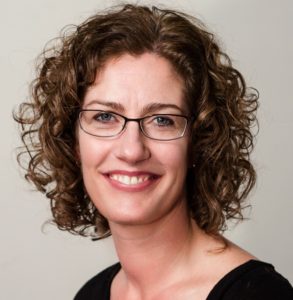 Melissa Anderson
Owner
Certified Personal Trainer
Melissa has been athletic her entire life, although it wasn't until she became a mother of twin boys that she realized she needed to get serious about her health and fitness. Now, Melissa has an AFAA Certification in Personal Training and Group Fitness, as well as certified in Yogafit and Pilates.
She began just like you: by taking group classes at a gym. She discovered she not only enjoyed the exercise, but that she had a gift for motivating others to want to improve their own healthy living habits. Move Train Thrive is the result of years of training, dreaming, and developing a fitness philosophy that  encompasses all ages, fitness levels, and goals.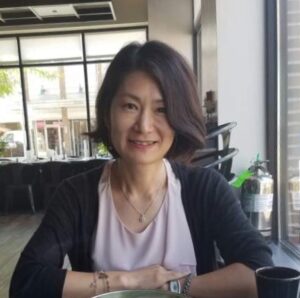 Seong-Hee Kim
Yoga Instructor

Before I started to practice yoga, I was suffering badly from the chronic lower back and sciatic pain for several years due to multiple car accidents. Then I started to practice Healing Yoga (Korean Hetha yoga) in Korea in 2013 for about a year, I finally get a relief from my pain. Confident of the effect of yoga, I achieved yoga certification in 2013. Since 2016 when I started to teach yoga, I learned the joy of helping others feel better by yoga and with my own experience, I am confident that yoga can heal our bodies and minds.
In addition to yoga, I practice foam roller stretching (self deep tissue massage), Tai Chi, and Meditation. I also do intermittent fasting at least once a week.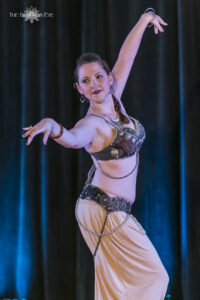 Kathleen Frink
Belly Dance Instructor

Kat from Kalamazoo is a professional belly dancer residing in Southwest Michigan. She's been belly dancing for the past ten years throughout the Midwest and has studied Egyptian, American Tribal Style, and Tribal Fusion dance forms. Kat performs locally with Boheme Tribal Belly Dance and is certified in Rachel Brice's 8Elements Datura Style phases 1 and 2.
.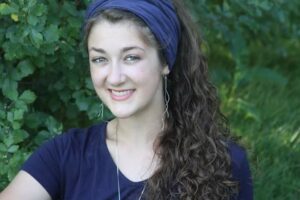 Kamie Winblad
Yoga Instructor

My name is Kamie Winblad, and I have been interested in a healthy, fit lifestyle for the majority of my life; whether it be biking and skipping rope as a kid, to water skiing, to really diving in to actively incorporating fitness into my personal routine eight years ago. I have also loved dance since I had my first experience watching some ballet when I was 22 months old. I have studied classical ballet within the Vagonava syllabus for many years, taken Floor Barre, and have also done years of theatrical dance, liturgical dance, square dancing, and other forms of recreational dance. I have choreographed shows for two different theatre companies, working with children, teens and adults. As part of that, I have emphasized the importance of personal fitness with the dancers involved, sharing elements of Floor Barre with many of them.
I love fitness, and helping people to realize and become the best versions of themselves that they can be. I read somewhere that "Fit is not a destination, it is a way of life.", and that is the attitude I bring as an instructor.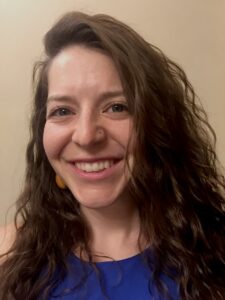 Leah Blazek
Yoga Instructor

Leah first turned to yoga in order to manage pain resulting from a lower back injury. Yoga helped her become pain free and soon after she pursued her 200 hr teacher training in 2014. What started as a way to manage pain and stay physically healthy transformed into a lifestyle founded in emotional, physical, and spiritual well-being. Leah has taught yoga to children ages 6-12 while instructing Health and Wellness at a Montessori School. She loves to incorporate meditation, mindfulness, and fun into her children's classes and hopes that students walk away with tools to support a healthy centered life.